Etching : ICP STS (STS multiplex from SPTS)
Technical description:
ICP plasma chamber: Inductively Coupled Plasma with RF excitation
- Plasma RF generator for the plasma (13.56 MHz and 0 to 1200 W) which controls the density of the ions
- Bias RF generator (13.56 MHz and 0 to 300 W) which controls the acceleration of the ions
- Available gases : SF6, CHF3, O2, Ar
- Chamber wall temperature 40°C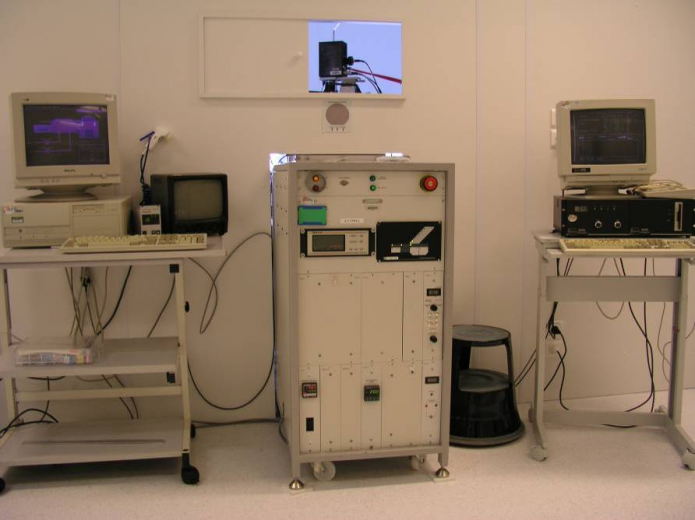 Load-lock sytem with automatic transfer to the plasma chamber
Substrate holder : 
-  4" wafer (need a carrier wafer for smaller sample size)
- Cooling system : Electrostatic clamping system withHe backside thermal contact
- Substrate holder temperature  of 20°C
Endpoint detection system : Interferometry system from Jobin Yvon (laser wave length of 900 nm)
Process capabilities:
This etching equipment is dedicated to plasmas with fluoride gases (SF6 and CHF3), in particular adapted to the etching of semiconductor (Si, Ge…) and oxide ( SiO2, SiN…), and some metal (Ti, Ta…). Available gases for processes are among 5: argon (Ar), oxygen (O2), nitrogen (N2), hexafluorure of sulfur (SF6) and trifluorométhane. (CHF3).
Contact

marlene.terrier@cea.fr

thierry.chevolleau@cea.fr

thomas.charvolin@cea.fr